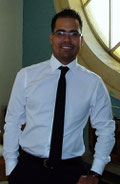 Reading is one of my passions; however, I am still learning who the good writers are.  Good books to me are the ones rich with good literature, insightful thoughts about life, a bit philosophical.  As I enquire who the good writers and the good books are, I am told he/she is brilliant and this is the book that made him/her famous.  What makes someone, a place or an activity, famous, or well known?
Good performance, good taste, uniqueness, good service, all these things and similar ones are attached to a person, a place or activity are the things that make them famous, or at least worthy for us to come back and recommend to others.
In a very fast developing city like ours, thriving churches seems to be the ones which keep contemporary to their surroundings.  I make a stop here to briefly explain that the methods used by the churches that are contemporary – contemporary is something that is not to last forever, contrary to the message held by the church, which is to last.
We talk about how wonderful, inspiring and challenging a particular preacher is.  We also refer in a similar fashion towards worship groups/ministries, activities, outreach ministries either aimed to the people of our city or overseas.  When all these wonderful things are allied to a church, calling them, the church's ministries; we consider then that such a church is a thriving church.   These wonderful churches are the ones that are attracting multitudes.
As I reflect on these wonderful and thriving ministries, I can't stop thinking on the feelings and thoughts produced in some of its members making them think and feel that their churches are so wonderful even if they are not; creating a distance and detached sensation between the church and the person.   Making the person see and think of his/her church as the place where he/she could confidently take someone to be impressed or inspired.
Somewhere along the line we have inverted the order of elements.  We see churches who are working so hard to be contemporary and relevant succeeding in their attempt, while others are left behind on their quest of such contemporary relevance.   This seems to determine who is successful and who is not.  Many of those churches left behind are stuck over the discussion of what is the Godly way to do things, new over old, modern over tradition and so on.
Paul writes the following lines to the Thessalonians. "so you received the message with joy from the Holy Spirit...as a result, you have become an example to all the believers...the word of the Lord is ringing out from you to people everywhere...we don't need to tell them about it. 1 Thes. 1:6-8.
What made the Thessalonians known to others and ultimately made the Lord known too, that others wanted to know more about that Jesus they were worshiping?  It was them as individuals and as a unit.  The focus was not on a particular ministry, preacher or worship group but the focus was on how the power and the persona of Christ was so evident in them.  Pauls says "for they keep talking about the wonderful welcome you gave us and how you turned away from idols to serve the living and true God."
It was them not the ministries or shows put up by them.  It is you who makes this place relevant and inviting.  The "you" that lives outside the church is what causes others to want to meet with the Jesus they experience in you, or to not want to meet with that Jesus.   YOU MAKE HIM FAMOUS AND WANTED.